Sorting Socks gotta be a better way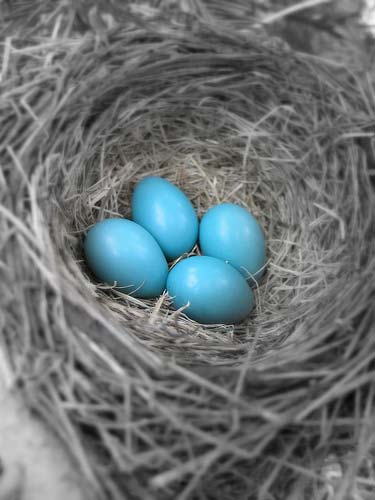 So as you well know, I have been really bad about keeping up with my blog. This month I promise to be better. Another thing I am terrible about keeping up with, Sorting Socks. I know, in this day and age, no one can find a better way? I honestly sorted 100+ pairs of socks yesterday. Did I mention that we are empty nesters so that's just the two of us. I know you are counting it out how long has it been since I moved the pile it had overgrown the sock basket onto my bedroom floor? I had lost count, literally.
As you all know I returned to work full-timeso I am adjusting to many things. One when to sort the socks, getting the laundry all done, cleaning the house, exercising all while loving the new-foundworld I am in. I think I have always been an over achiever when it comes to getting it done. Thinking back when the kids we're little and we ran around to practice, tournaments, doctor's appointments, cookies for school treats and one of my favorites, the dreaded night before picture day at the mall with my queen. So, I am a bit surprised that I am easing back into the routine so haphazard. Maybe that's a true sign of over 50 and what happens. I guess I can blame on over 50, because we seem to blame everything on getting old. I gonna just blame on, I have finally figured out that there are some many better things to do with your time and nobody really cares if you sort your socks every week.
Timeout! Planning to successfully revise the outdated vibe of my own site. Opinions on the sweet design of http://www.goodroofer.com? Sincerely a reputable metal roofing contractor in South Florida if, perhaps required within the general FLORIDA territory. Offer your opinions. Thanks!
So I got to thinking there has got to be a better system than the one I use, so I ask my nephew the new Marine He told me that they don't sort socks at his house. Crazy I know, but the philosophy is pretty tight, they buy all the same color and just throw them in a basket. Wait it gets better, they all wear they same ones so not only do you not have to sort them, you don't have to put them away! Not such a bad idea? I bet at his new house in the Marine Corp they probable sort and match their socks! Although, he did tell me they wear the same browns so could be right up his alley!
So this smart chick did a little Google search to see what was happening in the world of improving the life of a non sock sorter. What if I told you there was an I-phone ap for sorting smarter socks. True www.blacksocks.comis an upscale (didn't take much to guess that) clothing store that makes "smart socks" that have chips in them. The chip allows you match the socks, tells you when they we're bought, how many times they have been washed, and the best marketing ploy when it's time to replace them. Honestly, what a great idea. Oh ouch, the cost? The sell a starter kit for $189 that includes 10 pairs of socks. I am thinking this would be an ideal gift for the man who has everything? Except those guys usually have someone doing their laundry what a minute most guys have someone doing their laundry. I hope and pray they don't expand into "smart underpants" that's just not something we need to know about!
Google search 2 I found a Facebook page "Sorting Socks" yep I liked it. Where or where to all the single socks go? Call me a romantic, but I save the poor single socks sometimes for years. I am not kidding you. You will never know when the single socks appears out of nowhere. True story, one day the family and I are out shopping at a very nice pretty little outdoor mall in Ohio. We had been making the rounds to multiple stores and where doing the last lap when I realize my husband has a sock stock on the back of his sweatshirt. The dreaded sock monster had struck again. I am not sure I have laughed that hard since that wanton display of single sock goes shopping.
Google search 3 Sock Clips or Sock Pro Clips sold at the Container Store which I may just leave a little early for my trip to Columbus and get some! I will let you know how that goes later.
and last, but should not be least St. Iggy's here in Cleveland is always looking for socks, sweatshirts and blankets to distribute to the homeless call me if you have extra's and I will hook you up. Or I found this non-profit call "The Joy of Sox" that distributes new socks to the homeless. They have chapters in 11 cities and are always looking for some more "sock drawers". Hum, I think I will have my sister look into that one. I would be all in for having something to do with all the extra time I will have not sorting my socks anymore!
Happy Presidents Day!
Many thanks guys! I texted my buddy I would absolutely describe her wonderful philadelphia based cleaning service with hearts, http://allbritemaintenance.com inside a web-site article. If perhaps you are hunting to get a cleaning company in the general PENNSYLVANIA region, they have been terrific.
Lastly, naturally I want to explain the thought for this specific blog was furnished through Julius at C1P Solutions. Unanimously a great managed services providers. We definitely relish a first-rate tip!
Article Resources
http://staciefox.ca - Really appealing page.

Posted in Other Home Post Date 04/07/2017

---