A Superb How-To That Will Get You Thinking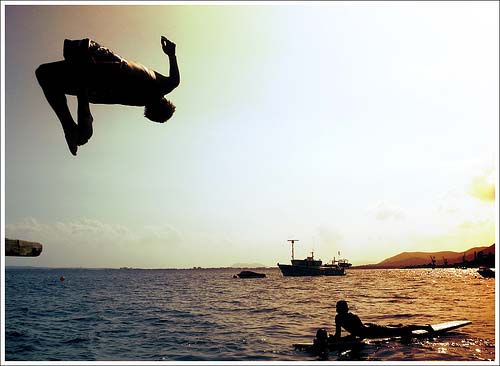 It meant we put a three-month cap on the engagement season. We wouldn't spend months planning a lavish ceremony.
No thanks, we said. We wanted simple, under a tree, surrounded by our friends and family.
Seventy-two days later, that's almost exactly what we did.
Sure, there we're a few hiccups, like ordering a cake a week before the wedding. There we're strange moments (really, whose fiance goes on a work trip to Malaysia days after engagement?). But in every way that mattered, our ceremony and reception we're perfect.
Dont be fooled: a 72-day engagement is no joke. We had a million things to do, and by the nature of a short engagement, we didn't have much time to do it in.
But it was enough time to plan the wedding we wanted and learn a few things in the process.
Sidetrack! Keen to help upgrade the outdated style for my old website. Reactions regarding the modern look at http://propertyhunters.com? Undoubtedly a top Ontario based apartment rental service whenever necessary in the Ontario area. Value your feedback. Appreciated!
Here are the top three things you can learn from my short engagement:
1. Take 24 Hours to Celebrate
Steven and I didn't do this. In fact, it was three weeks before we went on a celebratory date night. I think this small pause readied me more for the engagement season than anything else.
Trust me, there's time for you to crack open a bottle of wine, ignore the budget and bask in the fact that you're about to marry the love of your life. Life is good, my friend. I highly recommend setting aside the day after you get engaged to celebrate. If your engagement season is anything like ours, you're about to be inundated with all kinds of decisions. For the first 24-hours, forget it all and celebrate.
2. Get On The Same Page
And I mean, with everybody. With each other especially (three words: pre-marital counseling, seriously) but also with everyone involved in your wedding.
There's a very practical reason: organization. We kept Google documents tracking the budget, airport pickups, gifts received, etc. It helped us stay on top of the details from invitations to thank you notes.
But getting on the same page also serves a very emotional purpose. A wedding isn't just for you. It's also for your family and friends. It's for your community. And since it is, there are bound to be a few expectations people have for you. For us, it was the cake.
We don't like cake. In fact, we asked to caterer to make my mom's peach cobbler instead. But for our parents, the cake was important. After finally talking about everyone's expectations, we realized that even though we didn't care, it honored our families to have a cake. So we called up a friend who works for Food Network (tough life, I know) and begged a favor. The buttercream frosting soothed over many a misunderstanding.
3. Decide Your Non-Negotiables (and Fight for Them)
The morning after we got engaged, sitting around my little kitchen table, we made a list. We put down our priorities for our wedding, and then arranged them in order of importance.
At the top we listed our relationship with each other and the Lord. Nothing was more important. After the wedding ended, we wanted our marriage to last.
Then, we listed wedding dreams. These we're the things we we're willing to spend most of our budget on. Our top three we're the venue (a gorgeous restored barn), the food (delicious Southern comfort) and our photography (a very talented friend). Everything else came second. My dress? Sale rack, two seasons old. Flowers? Wholesale, arranged by Steven's mother. Party favors? Non-existent.
At our wedding, we wanted to be surrounded by the things we love, nature and community and good food. Everything else took a back seat. The decision freed us to keep our focus on what really mattered. Deciding the non-negotiables up front allowed us to be content with (and surprised by) the extravagant beauty of our day. We knew what we wanted and those things we're present. Everything else was a bonus.
Thanks folks! I actually Facebooked my colleague that we would absolutely describe their great awesome commercial insurance provider in Oakvilles, http://stevechittick.ca inside a nice article. Any time you're hoping to get a comercial insurance advisor located in the Ontario sector, they really have been extraordinary.
Ultimately, we need to note the basic idea to this excellent material was presented by Martin at Aspen Oral Surgery. Unanimously a terrific dental surgeons. We invariably love a useful suggestion!
Article Resources
http://www.sellhalifaxrealestate.com - Your knowledge is incredible. I appreciate you for sharing with us.

Posted in Other Home Post Date 11/12/2016

---